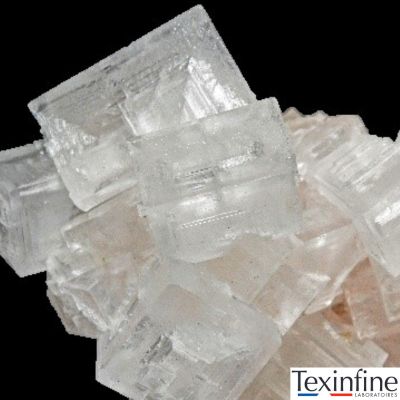 LATIN NAME
Flos Salis

COMMON NAME
Fleur de sel
HABITAT
Salt marshes, Extreme environment with high salt content
EXTRACT FROM FLEUR DE SEL DEVELOPED BY OUR LABORATORIES: OESF™ (Anagram of Oleum ex flos salis)
OESF™, an extract of Fleur de sel with adaptive mechanisms and relaxing properties
Fleur de sel comes from ecosystems in which halophilic micro-organisms and microalgae live (likes salty environments). These organisms have developed various adaptation mechanisms to thrive in this saline stress environment by accumulating large quantities of salt close to saturation and thus preventing water loss by osmosis or by accumulating specific photosynthetic pigments.
In his book "Natural History", published around 77, Pliny the Elder already mentioned the virtues of the Fleur de sel (Flos salis): "This Fleur de sel produces a kind of oil as surprising as it may seem (Optimo ex eo, quod olei quamdam pinguitudinem reddit. Est enim etiam in dirty pinguitudo, quod miremu). There is even fat in the salt! " He exclaimed. Pliny the Elder adds that it has no nutritional value but is soothing, (relaxing), stimulating and can remedy fatigue (psychostimulant) "solvit in vino et aqua, acopis et smegmatis utilis" (Volume 31 of 37 volumes, chapter XLII).
Our scientific studies on the oily extract of Flos salis, OESF™, have shown what Pliny the Elder had already observed, since this extract induces the synthesis of β-endorphin, commonly called the hormone of happiness and well-being.